Definition
Pathfinding or pathing is the plotting, by a computer application, of the shortest route between two points. It is a more practical variant on solving mazes. This field of research is based heavily on Dijkstra's algorithm for finding a shortest path on a weighted graph.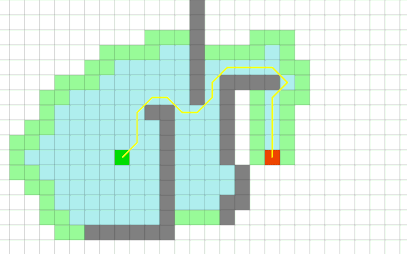 Source: Wikipedia (license)
Join the CodinGame community on Discord to chat about puzzle contributions, challenges, streams, blog articles - all that good stuff!
JOIN US ON DISCORD