Get ready for the most ferociously original coding contest of the year .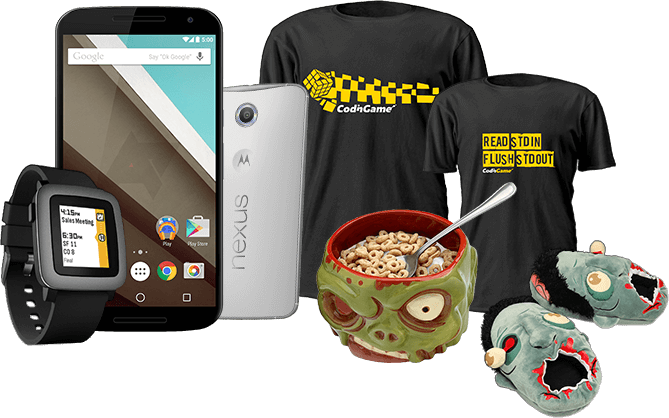 Win prizes
3rd Place
Zombie Bowl + Zombie Plush Slippers
Win your T-Shirt
1st to 10th in global ranking.
1st in rankings by programming language
Join the CodinGame community on Discord to chat about puzzle contributions, challenges, streams, blog articles - all that good stuff!
JOIN US ON DISCORD