CodinGame Spring Challenge 2020
13,699 CodinGamers have registered to this contest
1

2

3

Société Générale
societegenerale.fr
4

5

6

7

Verizon Connect
verizonconnect.com
8

🐹 Instafluff
instafluff.tv
9

10

Capital Fund Management (CFM)
cfm.fr
Université Claude-Bernard Lyon 1
This Spring, join the PAC
F.A.Q
How much does it cost?
Participating in the competition is free.
When does it start and end?
The competition starts on Thursday, May 7 at 12 pm EDT and ends on Monday, May 18 at 4 am EDT. It starts at the same time for all players in the world, whatever the time zone.
Do I need a CodinGame account to compete?
Yes, you need to create a CodinGame account before being able to register for the competition. We also suggest having a look at easy puzzles to get used to the platform.
How can I compete for my school/company?
By default, if you've added your company to your profile, depending on your rank, you'll contribute to your company for the company leaderboard. In the same way, if you've added your school to your profile, depending on your rank, you'll contribute points to your school for the school leaderboard. You can complete your
profile here
.
I'm afraid of projecting a negative image of my school/company if I rank poorly. What can I do?
Only the top 100 schools and top 100 companies will be visible. Furthermore, it's possible to play the solo competition only.
What type of coding exercise should I expect?
This is a bot programming (AI) challenge. New in bot programming? No worries,
here's a tutorial
How long does it take?
Creating a very basic AI only takes a few minutes. If you enjoy the game though, you may want to spend a few hours improving it. The contest is open for 10 consecutive days.
How are the school/company leaderboards computed?
The formula is still to be confirmed with further tests. The main idea is to take the sum of points of the top 5 players in each company/school with at least 3 players. More info in this
forum's thread
.
What if people try to cheat the system or disturb the school/company leaderboards?
Copying code between players is forbidden during contests. We'll thoroughly monitor players' submissions and we reserve ourselves the right to ban any player in case of abuse.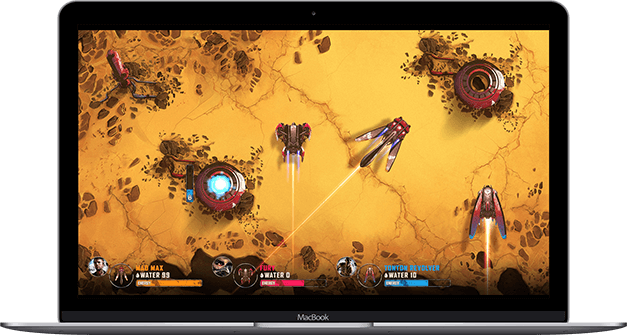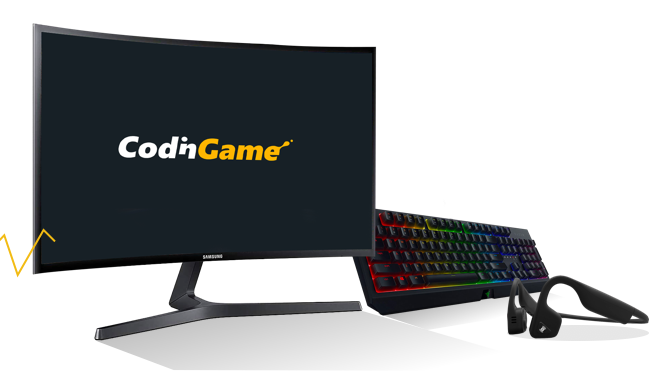 Challenge prizes
1st Place
Samsung curved led monitor
2nd Place
Razer gaming mechanical keyboard
3rd Place
Aftershokz wireless mini bone conduction headphones
Top 3 schools and top 3 companies
Personalized glass awards