Certify your C++ coding skills
Whatever your story, whatever your background, certify your technical skills with CodinGame.
Any developer can decide to evaluate their skills objectively with our free certifications. Then, they can use their CodinGame Certification to highlight their technical skills and stand out to recruiters.
We believe in you, and we know what you're capable of.
Stand out as a skilled developer: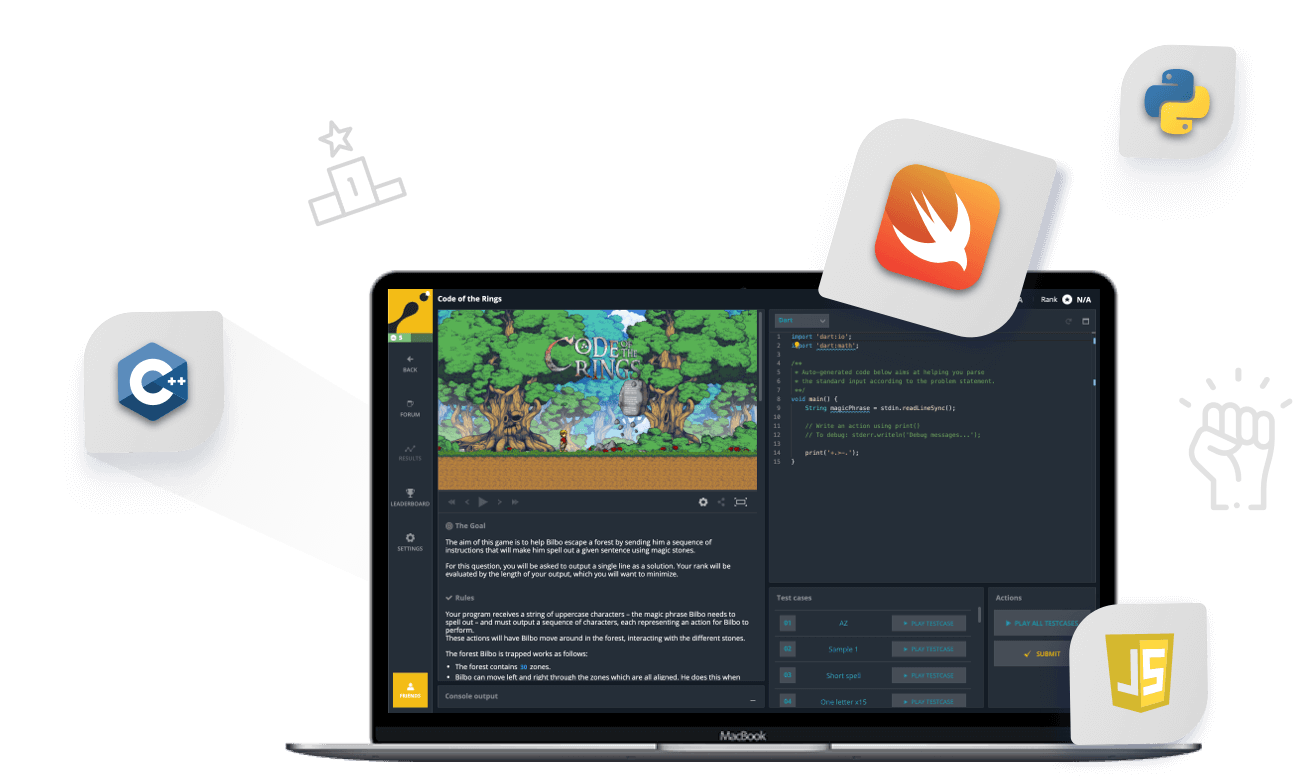 CodinGame is, first and foremost, an online platform where fans of code from all over the world can sharpen their programming skills, for free, by playing video games and solving puzzles.
Our mission?
Empower all developers, no matter their story and regardless of their academic or professional background, to showcase their skills to companies looking to hire new talent.
Why should you take a CodinGame Certification test?
What is CodinGame Certification?
Any developer can decide to take a CodinGame Certification test, including developers with non-academic backgrounds. Build a strong and reliable developer profile and upgrade your resume with certified skills. Get recognized by potential employers.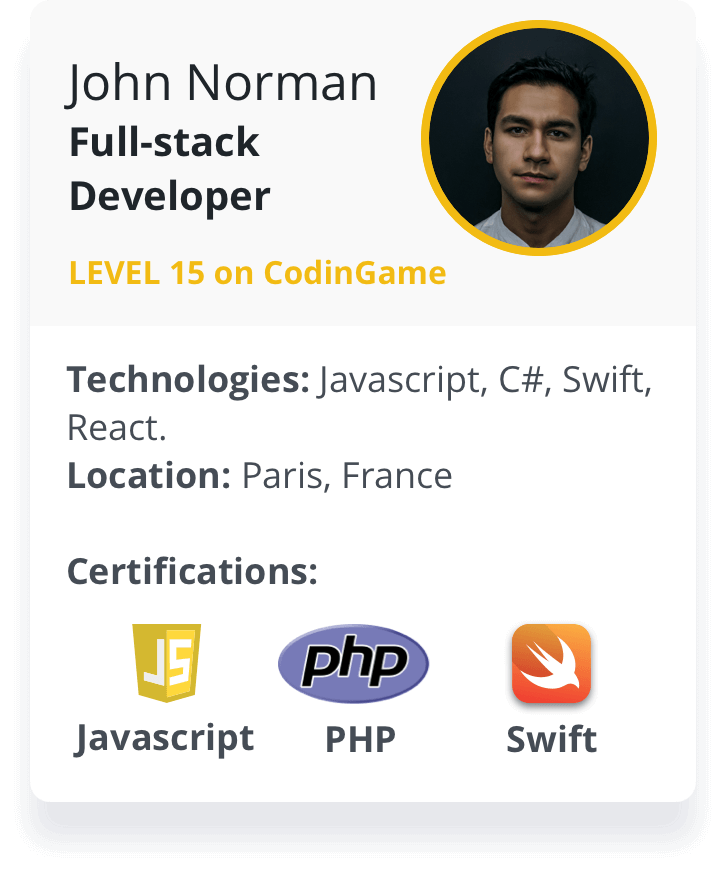 Assess your skill level:
Our certifications will help you to assess your programming skills and figure out where you stand in our community of developers. Validate your technical knowhow.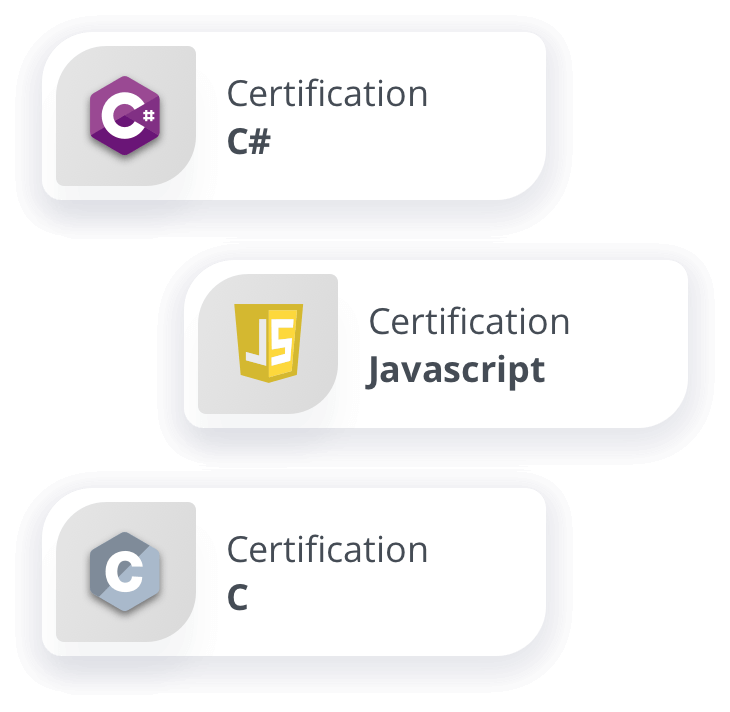 Benefit from CodinGame's international recognition:
We're well on our way to becoming the de-facto standard for programming skills certification. Everyday, thousands of employers across the globe trust us to spot and hire new tech talent. You're up next!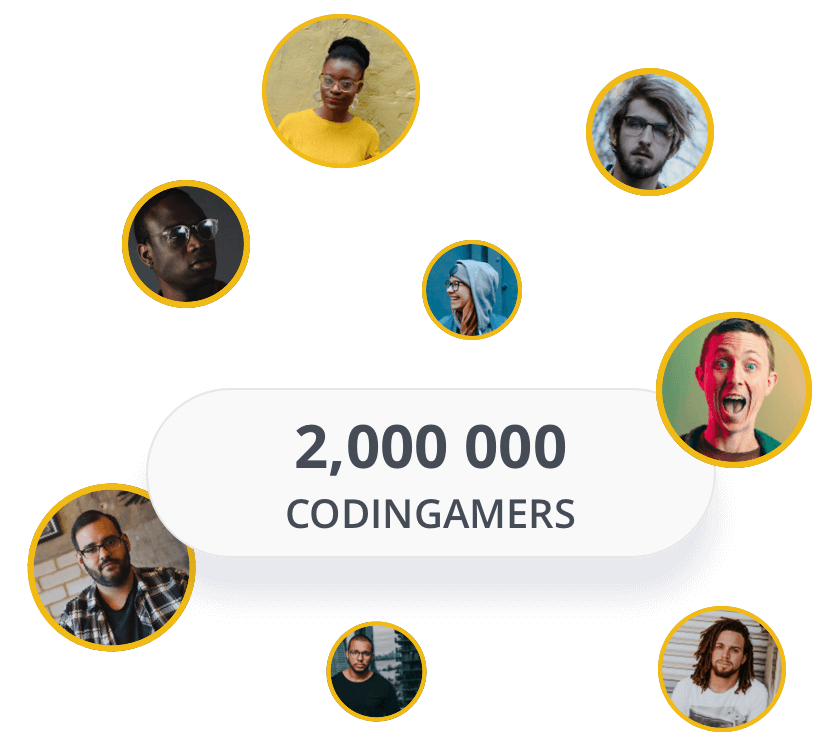 How does it work?
Get your CodinGame Certification
Upgrade your coder profile
How long does the test take?
What does a CodinGame Certification test look like?
The test takes 60 consecutive minutes.
The assessment is made up of a series of coding puzzles (a lot like the ones you can find on
CodinGame.com
). The test must be completed without interruption, so make sure
to set aside 60 consecutive minutes to take the test
.
What if your score isn't up to scratch?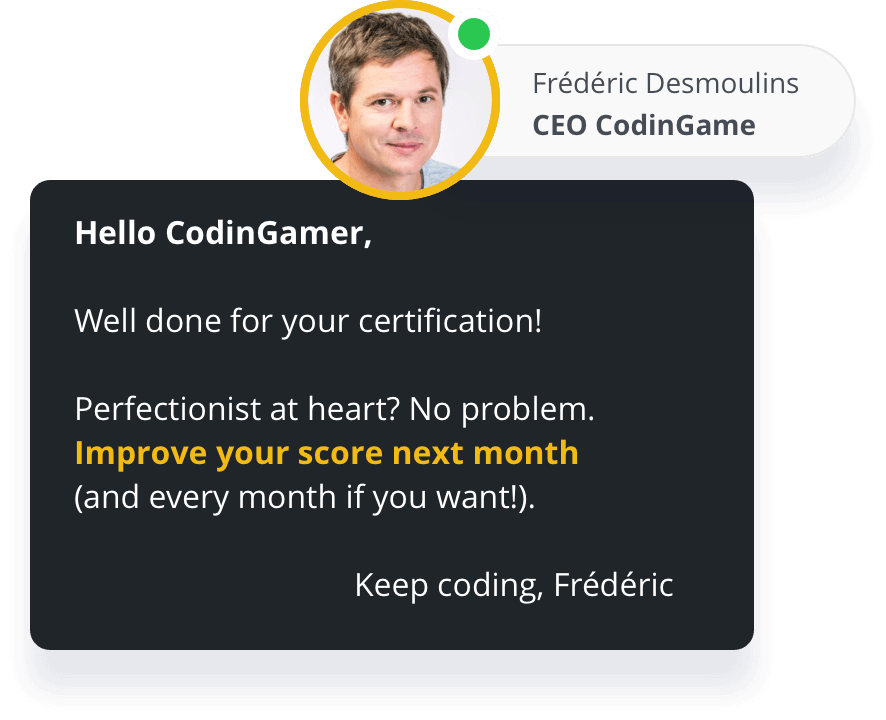 No worries! It's totally up to you whether you want to keep your score private or share it with the world.
The good news is that you can
take the test again in 1 month
. In fact, you can retake the test every month, for as long as you like, or until you get the perfect certification score to display on your CodinGamer profile.
In the meantime, head back to
CodinGame.com
and keep practicing!