This year, once again, diversity in tech will be a topic that CodinGame will be concerned about. Why? Because when the question of female representation in tech will no longer be an issue, it'll be a victory! Of course, we would like to say that true equality would be to make no difference between genders… But unfortunately, doing nothing will not help to achieve equity.
Let's take a look at some recent statistics: at the moment, women still represent less than 20% of employees in the tech sector. And this is despite the initiatives of companies to facilitate their integration, and the ongoing efforts of associations and NGO's to promote tech careers to young girls and women.
A lot of research is trying to explain the low rate of female presence in the tech professions, and many hypotheses have been put forward. To overcome this, several approaches can be taken, but everyone seems to agree on one point: we need to provide more female role models that young girls can relate to so that they will consider a career in technology later on.
The CodinGame community now counts 12% women. That's two times more than in 2019, but it's still not enough. While they may be underrepresented, women in tech are amazing. On the occasion of Women's Rights Day 2022 and throughout the week, we are giving them a voice and highlighting their stories so that they can in turn become a source of (coding) inspiration.
Today we're starting with Elena Battisti, a former marketer turned into a Web Developer and React expert.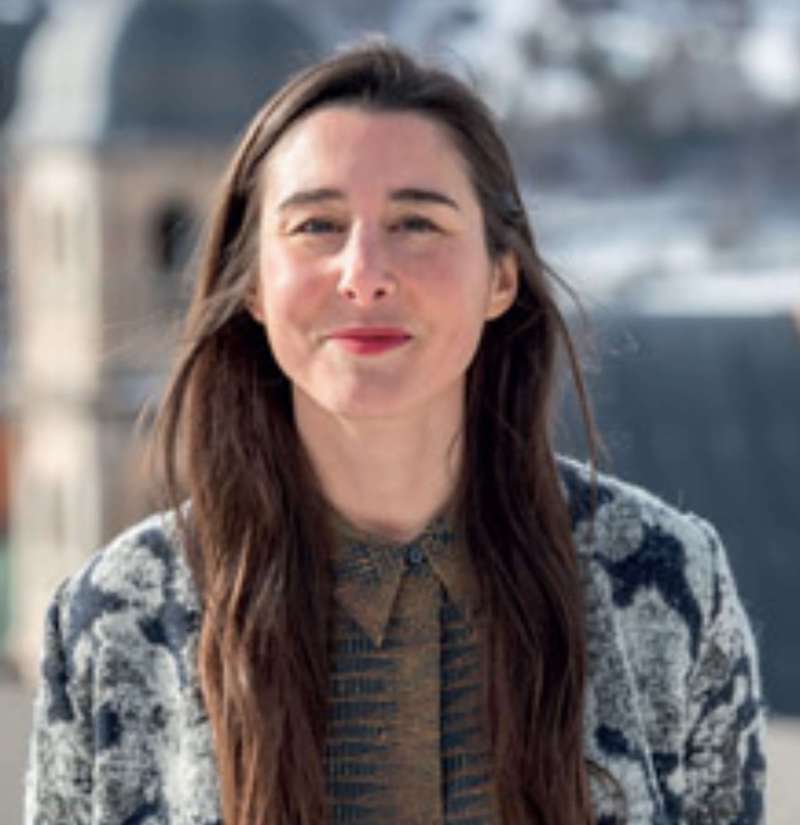 ‣ ‣ ‣ ‣ ‣ ‣ ‣ ‣ ‣ ‣ ‣ ‣
Hi Elena, can you introduce yourself?
My name is Elena Battisti, and in 2020, I decided to retrain in web development after 10 years working in communication, advertising and event marketing! Several reasons motivated my choice: first, I wanted to discover another aspect of communication (by using digital tools, we start with questioning them, and then how to improve them, and then to end up asking ourselves how to build them!) and I wanted a different pace of work.
I wanted to spend more time thinking about a problem, and be able to break it down into several steps. I also wanted to be continuously learning, it's very intellectually stimulating.
What type of education/training did you have?
I have a Master's degree in Information and Communication Sciences and Technologies, and an HEC Master's degree in Management Sciences.
Where did you learn to code?
I am self-taught. I completed a series of exercises and tutorials online to see if I enjoyed coding. I then signed up to the O'clock School which provides an 800-hour training course. I studied HTML5, CSS3, Javascript, PHP and eventually chose to specialise in React. Since then, I haven't stopped learning. I continue to train myself during my free time via different platforms and with the help of my husband who is a computer engineer and who supports me a lot.
How did you land your first job?
When I graduated from O'clock we had the opportunity to do an internship (as an option). I didn't feel ready to look for a job directly after graduation, so I started with a six-month internship as a front-end developer in a startup where they use Python (Django) and Javascript/Jquery. Although they offered me a position at the end of the internship, I wanted to join a company where React was used. 
I carefully selected offers that matched my profile as a beginner with an appetite for front end, with one caveat: it had to be a fully remote position, because I live in the middle of the Alps!
I chose to take my time, learn about the companies, their values, the stacks they use, and I don't regret this strategy at all. 
I finally reached the final stage of the recruitment process with two great companies that both offered me a position: I chose the company that offered the best supervision over junior profiles, with a real willingness to support beginners in order to help them build their skills, and to establish good habits for writing quality code. 
How did you find the interview experience?
It was my first experience of applying for a job in the tech sector. The process is long, but in my opinion totally justified.
The people I spoke to during the interview process were extremely benevolent and encouraging, which reassured me a lot as someone who was retraining. Everyone was very interested in my motivations and my feelings about the workplace, there was a real desire to integrate and train everyone. I took a technical test without time constraints, and a technical interview (live questions and answers). 
In my opinion, the technical test is the best way to identify a candidate's work ethic, in addition to an HR-oriented interview to discover the candidate's personality and know-how.
I thought to myself that a technical test would be easier to do when you don't work, and that it would be difficult to do several at once, so maybe this format can be biased, depending on the candidates' situations.
I really liked this format though, because it allowed me to learn a ton of things and the company had planned a debriefing and questions/answers with senior developers who had taken the time to analyze my code and to give me feedback: it was very instructive! 
What do you particularly love about being a developer?
I love being able to devote my working time to the achievement of a specific goal: it's a big change from my previous job where my day was divided into dozens of small tasks, interrupted by emails and phone calls that had to be answered "in a hurry". 
In web development, you take the time to analyze, think, try, test, try again, improve.
You have to be methodical, careful, you work in a team but each one on their own mission. There are always new things to learn and to practice, the tech world is wide, you never get stuck.
What is it like to be a woman in the tech sector today?
Honestly, it's the best place! If tech is a big family, female developers are considered as " little sisters ", pampered and protected by everyone. There is a real solidarity between women in the field. There are many support platforms2 providing mentoring, employment opportunities, and which organize meet-ups and conferences. There are even schools1  dedicated to teaching women how to code. 
My internship supervisor, for example, was an amazing woman who also made a career change, and she supported me with a lot of kindness. It was very inspiring to see how the path she took and her skill development.
Male developers never make me feel incompetent because I'm a woman, or because I've retrained. Developers are generally very enthusiastic about sharing their knowledge and welcoming new people.
I feel like it's the view from outside the tech community (end customers' point of view, for example), that is slow to change sometimes, especially in the cybersecurity field. 
Why do you personally think there are so few female developers?
I think it's for the same reason that little girls used to be dressed in pink, boys in blue, that some had dolls, others trucks. We were for a long time, and still are in some ways, a society with very strong gender stereotypes!
There is a real phenomenon of transformation in society concerning these gender stereotypes. Mentalities are changing and evolving, but it's normal that it takes more time when it comes to choosing a course of study or profession, it can even take years.
That's why it's important to help young people who are about to choose a career to discover these professions: it's necessary to know all the options available to make an informed decision.
What could the tech sector be doing better to encourage more women to pursue a career as a developer?
Ideally, it would be great to make the profession gender-neutral (but that's valid for all professions). For that to happen, it would be necessary to put the spotlight on more women engineers so young people can imagine themselves taking this career path and be inspired by women as much as men.
When you're a teenager, you need adult role models, people you want to aspire to be. I remember at that age, I was more interested in the careers held by people I could relate to.
—
1 https://learntocodewith.me/posts/13-places-women-learn-code/ + Ada Tech School (Paris)
2  Women in Tech mentoring program (Global), Girls Who Code virtual mentoring program (Global), WomenTech Mentors  (Global),  SheCanCode (Global) DuchessFrance (France), Motiv'Her (France)
‣ ‣ ‣ ‣ ‣ ‣ ‣ ‣ ‣ ‣ ‣ ‣
Thanks a lot Elena for this inspiring testimonial!
If you too would like to share your experience as a woman developer with us, please feel free to contact us: [email protected]
‣ ‣ ‣ ‣ ‣ ‣ ‣ ‣ ‣ ‣ ‣ ‣
Are you a company bold enough to hire more female developers? You're welcome! Check out our tech hiring platform CodinGame for Work to source, screen, and hire talented developers who have diverse and amazing backgrounds.