Platinum Rift 2 is now over!
For 6 weeks, pods have fought on ever-changing maps with a new rule being added each week. Needless to say, that was a real challenge to take, and we wanted to sincerely congratulate all of you who endlessly imagined new ways to improve your AIs all along the way. The map editor is not available anymore, unfortunately.
New Maps and Rules
A big thank you to the inventors of rules!
Random Spawn (by guian): Pods are randomly spawned at the beginning of the game. Then, for the rest of the game, players can only spawn pods on a territory they already own.
Pool of Maps (by b_evieux): Every new map chosen is added to the pool of maps. Maps are chosen randomly at the beginning of a match.
Headquarters (by Pirquessa): Pods can only spawn on a base (your HQ, only one tile) which cannot be displaced.
Random Maps (by Neumann): Every two matches or so, a map is randomly generated.
Fog of War (by bartalzoltan): When you start, you don't know if
there is any platinum in a given zone. You have to visit every
zone to find out.
And also congratulations to the map creators!
Platinum Rift 2 Contest Results
All in all, you were 3263 players of whom 560 pushed their bots into the arena.
Congratulations to the 3 winners Sharcoux, mrv and Neumann.
TOP 10 CODINGAMERS PLATINUM RIFT 2
Global Rank
Nickname
Country
Language
1
Sharcoux
France
Javascript
2
mrv
Poland
C++
3
Neumann
France
Javascript
4
SaiksyApo
France
C#
5
hwang
France
Scala
6
Sparshong
France
Haskell
7
poksh
Russia
C#
8
gamoul
France
PHP
9
Pds
France
C++
10
dominisz
Poland
Java
Final Words
We wanted to thank you all, for having participated and for having sent all those crazy maps and rules every week.
We also wanted to elect a Jury's Favorite who will also win a t-shirt: our vote goes to Sparshong for his smart attitude 🙂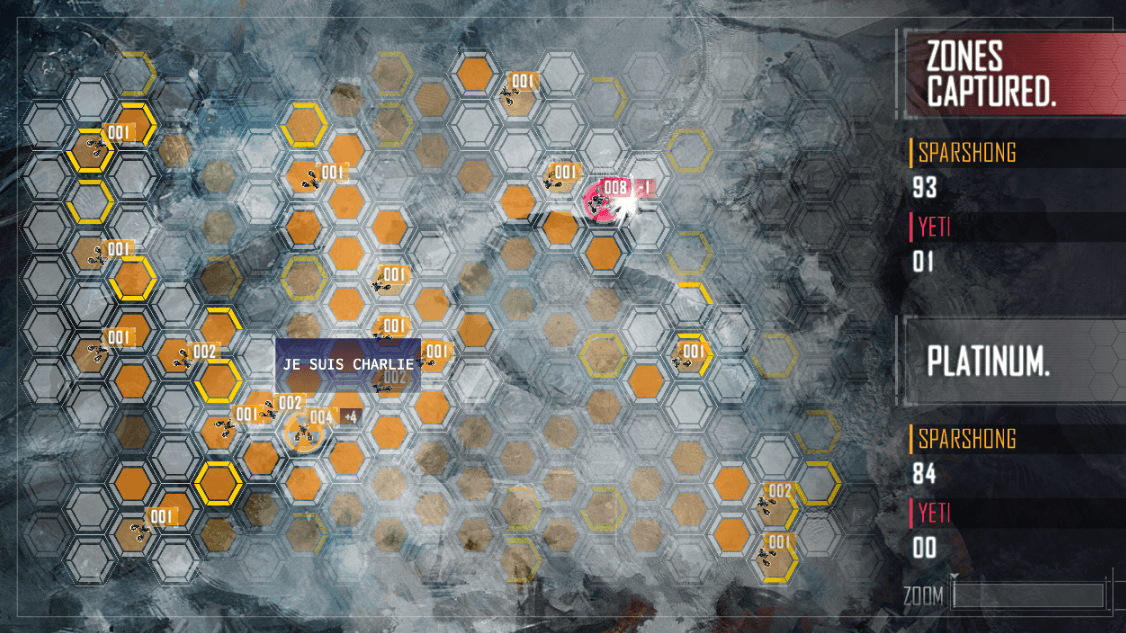 PS: By the way, who won Pirquessa's t-shirt? (He offered to give the second T-Shirt he won to the winner of a StarCraft 2 tournament)
This time, as a final word, we'd love you to tell us what you thought of the game. Please leave us your comments and tell us about your strategies, either here or on the forum.