If you have already registered to the 42 Network Coding Challenge challenge or if you already have a CodinGame account, please click here to log in.
Win prizes
Winner Campus
Arcade
1st place
Laptop Dell Inspiron 15 5000
2nd place
iPad
3rd place
Keyboard + Mouse Pack Corsair
Top 10
Sweat-shirts or mugs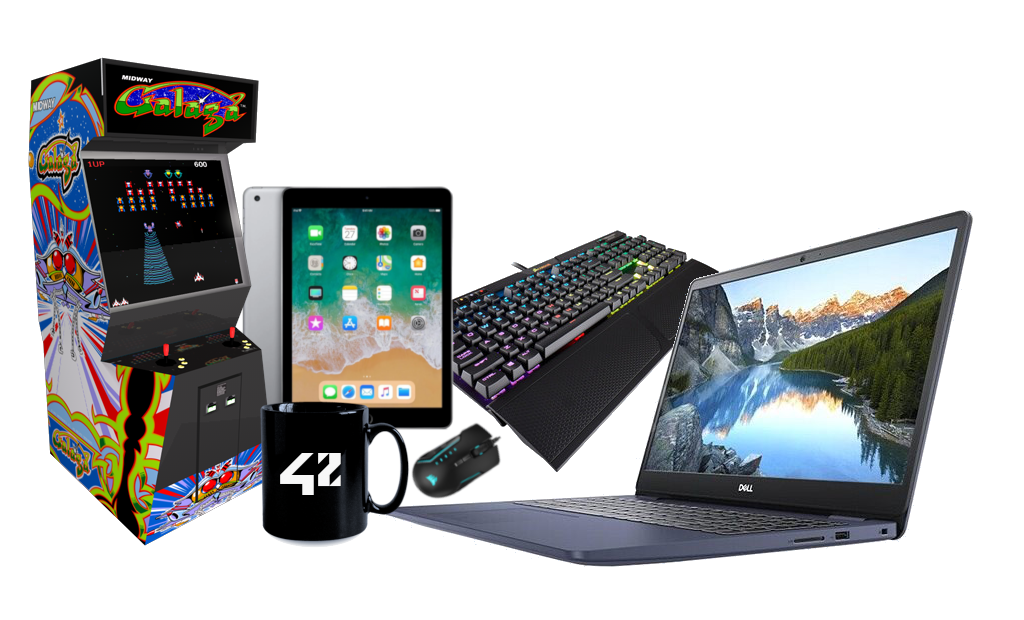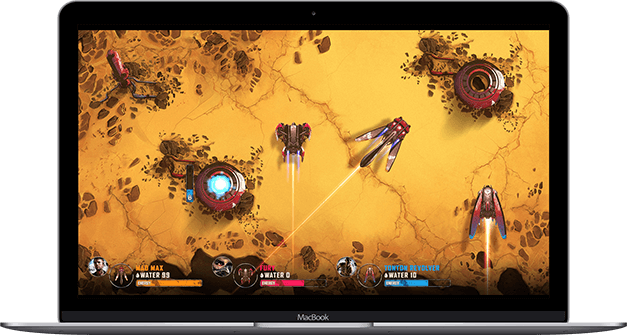 How does it work
42 Network Coding Challenge is a multiplayer AI programming competition for which you will have 7 days to develop an autonomous bot able to play a game.

The contest will take place from April 14, 12PM UTC to April 21, 12PM UTC

Register using your student email address : [email protected]_domain

Dear students,

For the first time in human history, staying at home is the way to fight back an invisible foe 😷.
Let's be honest: yes, it sucks 💩. But we in the #42Network are already shaping the future.
We can study 💻, work 👔, play 🕹️ and even have friends 🍻 remotely.
May this friendly competition (DDOS is not a valid IA strategy, I insist 🙅‍♀️) - unite us in these troubled times. Today we are staying at home 🏠, but tomorrow, we will lead the world 🗺️.

Together 🤝.

Sophie Viger
42 CEO 👩‍💻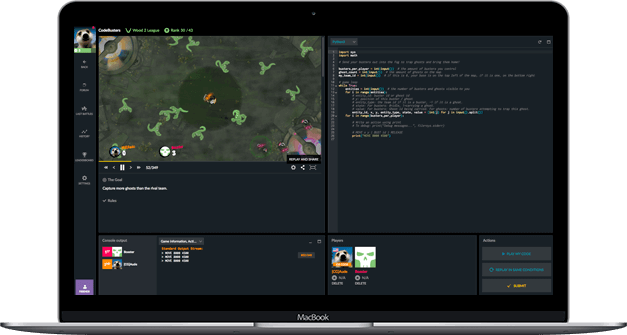 Choose your tool
There are 25+ programming languages to choose from to participate
Easy to enter, harder to master
It only takes a few minutes to come up with a basic solution and start having fun!

All along the competition, you will be able to improve and fine-tune your bot as much as you like.
Rookie? Train first!
New on CodinGame?

Try some of our other Bot Programming Games to practice before the contest.