PHP Dev Tools (for CodinGame or elsewhere)
Static code analysis to catch bugs before you run the code (PHPStan)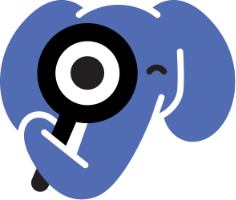 Why?
In its original philosophy, PHP is quite forgiving: you can easily write messy code and get away with it without any error messages, sometimes even without warnings. The typesystem is dynamic, and variable types are often silently converted by the interpreter as needed. While many people like this flexibility, it can bring weird bugs, which are sometimes very hard to find.
Moreover, as PHP is an interpreted language, there is no separate compile step. So, if there is an error in your code, it comes up only after you run it. This doesn't make too much difference at a solo CG puzzle, but can be problematic in real-life applications that were meant for productive use.
A static code analyser tool scans the codebase for possible errors WITHOUT running the code. It can detect much more than just syntax errors: type juggling, invalid assumptions on function return types, and lots of other code smells. It does NOT replace proper testing, but complements it.
There are several great code analyser tools available, in this playground we will use PHPStan. (See the links section at the bottom for some others.)
Installing PHPStan
You can install PHPStan following its documentation. While we can use some PHPStan extensions only with Composer, but we won't really need them, so the simplest approach is the same as we did for the other tools in the previous chapter: download the Phar file, move it to our devtools directory, and create a phpstan.bat helper:
curl -OL https://github.com/phpstan/phpstan/releases/latest/download/phpstan.phar

@echo off
setlocal DISABLEDELAYEDEXPANSION
set BIN_TARGET=%~dp0/phpstan.phar
php "%BIN_TARGET%" %*

Now we can run a code analysis for the current directory with:
phpstan analyse --level max --verbose .

When running the first time against some old code, most likely there will be TONS of error messages.
The best approach is this:
Improving your code
While static analysis can help any code, for maximum benefit you shall start to use php in a much more 'typed' way.
Custom configuration file for PHPStan
Instead of passing command line arguments each time we run phpstan, we can create a config file and save it as phpstan.neon in the main project directory. The NEON file format is essentially a YAML file with some additional features. See the PHPStan Config Documentation for more details.
As an example, here is a possible phpstan config file:
parameters:
    level: 9
    phpVersion: 70300
    editorUrl: 'vscode://file/%%file%%:%%line%%'
    tmpDir: .tools/phpstan
    reportUnmatchedIgnoredErrors: false
    paths:
        - .
    excludePaths:
        - .git
        - .temp
        - .tools
        - .vscode
        - vendor
        - clash
        - codegolf
        - contest
    dynamicConstantNames:
        - DEBUG
        - PERF_LOG

Having this file in your project directory, you can simply run phpstan --verbose
Useful links
The following documents are must reads for any PHP developer:
Coming next
Some CodinGame-specific tools and sites by the community.
Create your playground on Tech.io
This playground was created on Tech.io, our hands-on, knowledge-sharing platform for developers.
Go to tech.io