Unity3D and Fungus Tutorial: PickUps
Testing the Scene
Click the Play button in the toolbar just to be sure everything is working fine.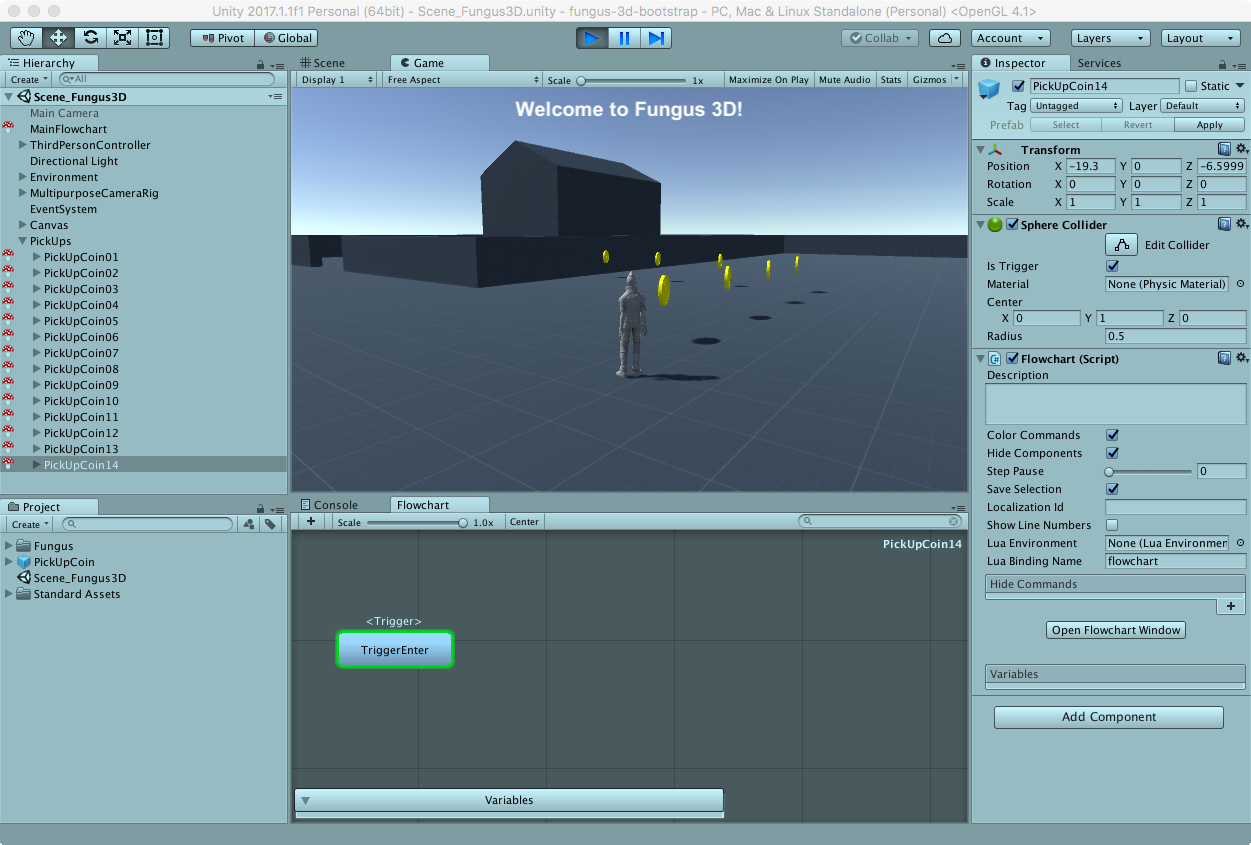 Save the Scene!
Save the scene so your work won't be lost.
Project Download
You can download the complete lesson files here: Tech.io Fungus 3D Tutorial.
Create your playground on Tech.io
This playground was created on Tech.io, our hands-on, knowledge-sharing platform for developers.
Go to tech.io